On Track to a Hydrogen-Powered Locomotive
On Track to a Hydrogen-Powered Locomotive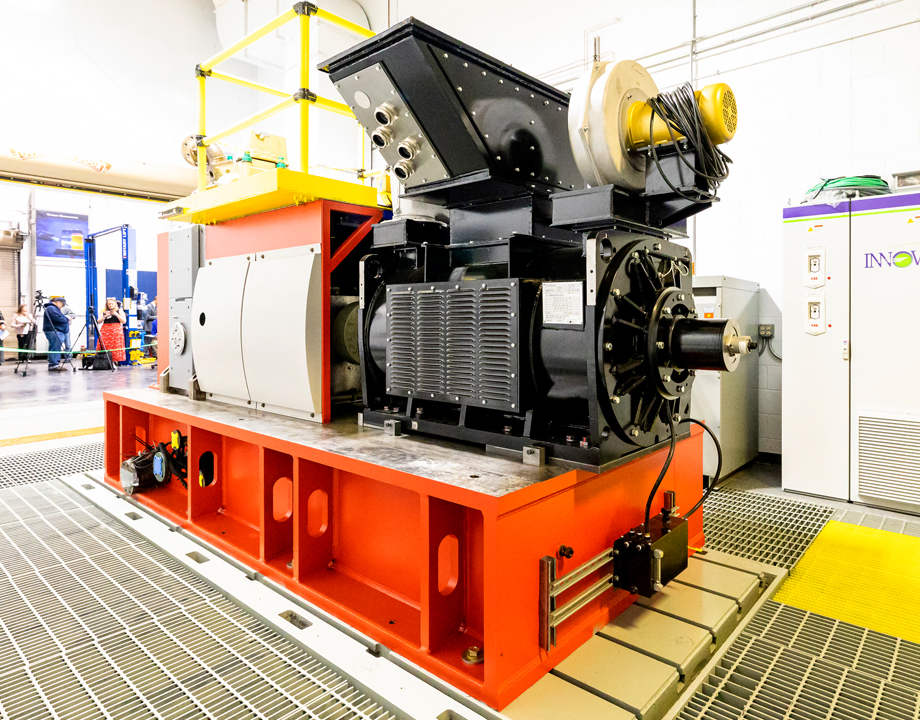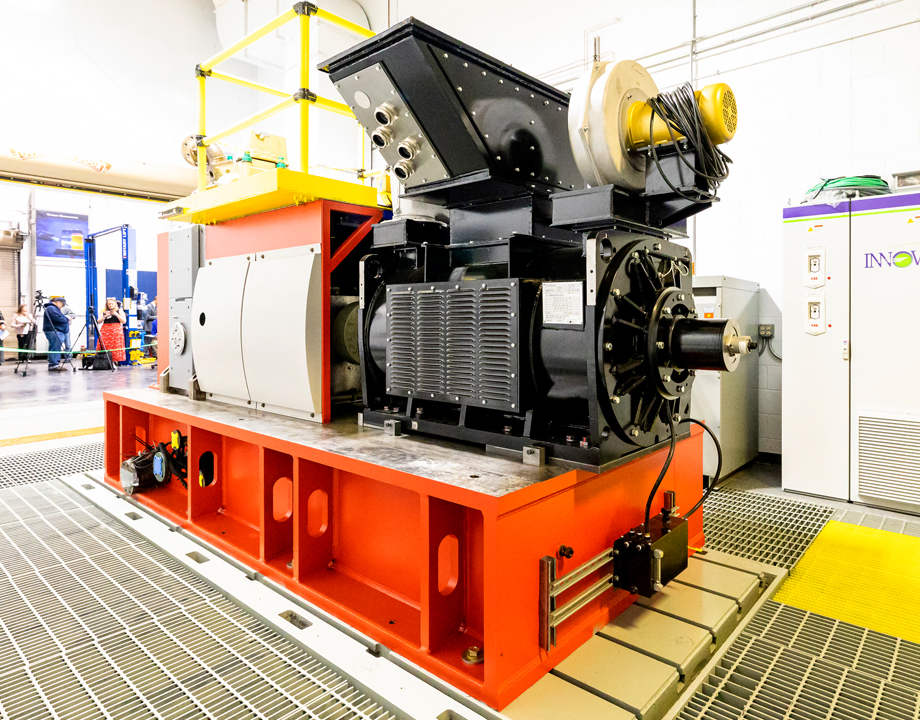 The North American rail freight fleet has approximately 25,000 locomotives in service. The U.S. Department of Energy is researching how the fleet can use hydrogen to decarbonize its operations.
A project under the auspices of the U.S. Department of Energy is researching how hydrogen can be used as a vehicle to decarbonize locomotive operations.
The North American rail freight fleet has approximately 25,000 locomotives in service, all of which are diesel-electric. This is a problem when working toward ambitious carbon reduction targets because one gallon of diesel fuel emits 22.44 pounds of carbon dioxide when burned.
The Biden administration announced a target for the United States to achieve a 50 percent to 52 percent reduction from 2005 levels in economy-wide net greenhouse gas pollution in 2030. And the move toward decarbonizing the rail industry is gathering momentum.
Railroad buff? Take Our Quiz:
History of Rail Technology
The solution being designed in a partnership between the Oak Ridge National Laboratory, Argonne National Laboratory, and Wabtec, a U.S. manufacturer of locomotives: a hydrogen-powered locomotive. Each decarbonized locomotive would reduce an estimated 5.6 million pounds of carbon dioxide per year, said Dean Edwards, principal investigator for the project at the Department of Energy's National Transportation Research Center at Oak Ridge National Laboratory.
The project stems from the DOE's Vehicle Technologies Office, which is interested in addressing difficult-to-decarbonize sectors like rail, marine, and aviation among other sectors.
A phased journey to rail decarbonization
Given the large number of railroad locomotives already in use, decarbonization needs to follow the most efficient yet least disruptive route.
Waiting for locomotives to go offline before decarbonizing them is not an effective strategy.
"The locomotives that are out there on the rails now are all [internal combustion] engine-powered and have a lifespan of 30 years or more," Edwards said, which means waiting for these machines to be phased out as they break down, will take too long.
Related Energy Blog:
Hydrogen is Working to Find its Place in Effort to Combat Climate Change
At the same time, hydrogen fuel cell technology is decades away from feasible implementation and the infrastructure to support it is not yet in place. Getting a fuel cell system that will deliver the necessary 4,500 horsepower for a locomotive will happen in the near future but we're not there yet, Edwards said.
In any case, an abrupt switch to hydrogen fuel cells, which would require hardware reconstruction, would be disruptive and expensive.
An effective compromise is to lean on the internal combustion engine mechanisms already in place and replace the all-diesel fuel with a mixture of hydrogen and biodiesel.
This new fuel mix will not require any major hardware modifications, except a slightly modified intake manifold for hydrogen injection. "You don't really have to change a lot, it's not like we're converting this to a spark ignition engine," Edwards said, or rewiring systems completely.
Become a Member:
How to Join ASME
"Another good thing about the approach we're taking is that if the trains are in areas where the hydrogen infrastructure isn't available and they couldn't fuel up on hydrogen, they could still run on diesel and do the job," Edwards said.
Researching the optimum fuel mix
The team is working on figuring out the optimum fuel mix for the engine. Wabtec's dual-fuel natural gas-diesel engine that's already on the rails provides a blueprint for the project.
Research has started on a single cylinder engine — locomotives typically have 12-cylinder engines — to understand challenges and design workarounds.
Initial work will focus on mitigating knock that would damage the engine. Work will also address how to decrease nitrogen oxide emissions. "Hydrogen burns pretty hot, it has a tendency to produce more nitrogen oxides," he said. To decrease NO
X
production, the team will research many approaches, including diluting with exhaust gas to absorb some of the generated thermal energy.
The team will be using a port-fuel-injection strategy, introducing the hydrogen into the port and controlling the timing and duration of the injection. The diesel would be direct injection, come in near top mid-center and provide the ignition source, Edwards explained.
Chugging toward a decarbonized future
The project is part of the DOE's efforts to decarbonize difficult sectors, ones "where electrification might not make the most sense right now," Edwards continued. It officially launched in November 2022 with an unveiling at Oak Ridge National Labs. The project has fostered a welcome collaboration between the national labs. "We're really trying to work together and solve the big problems together," he said.
​Similar Read:
A Hydrogen-powered Green Submarine for the Future
The first phase of the approximately four-year project will focus on retrofit applications and figuring out the right fuel mix. Edwards expects this stage to take approximately 18 months, after which focus will shift to new hardware to bring about a hundred percent displacement of diesel fuel, Edwards said.
That last stage will bridge the gap toward potential future applications like fuel cells or other approaches. Until then, the current approach can "potentially bridge that gap to get us to where we have more viable green options in the future," Edwards said.
Hydrogen promises to be an elegant solution.
"If we use hydrogen in combustion engines and then bridge to hydrogen fuel cells and then pure electric, we're not [lurching from one step] to the other, it's a nice pathway," Edwards said. The hydrogen-powered combustion engine will smooth the journey to complete decarbonization.
Poornima Apte is an independent technology writer in Boston, Mass.
Related Content