Native American Engineers: Between Worlds
Native American Engineers: Between Worlds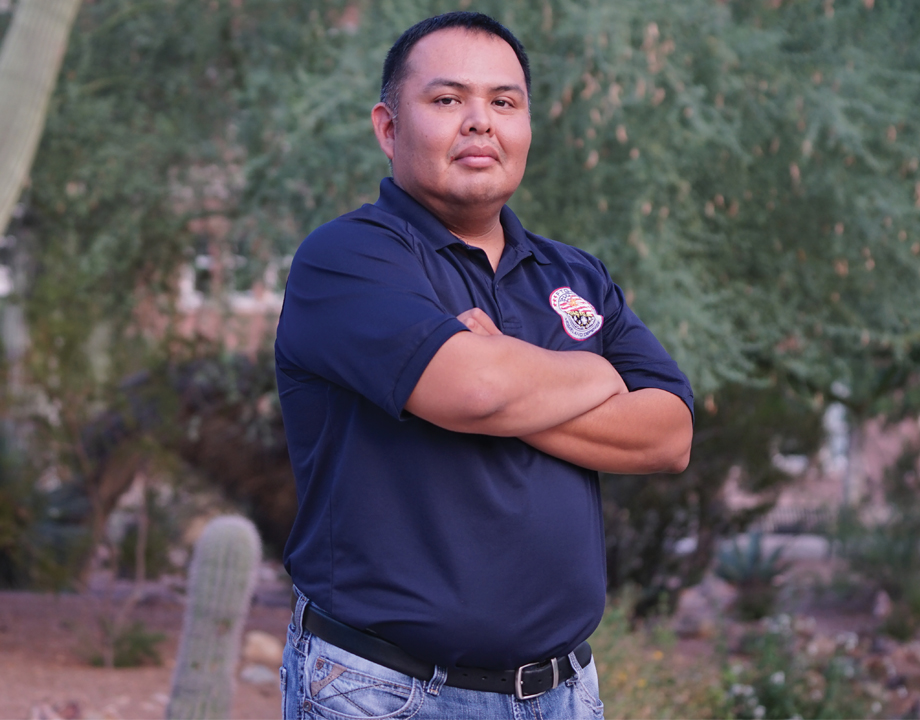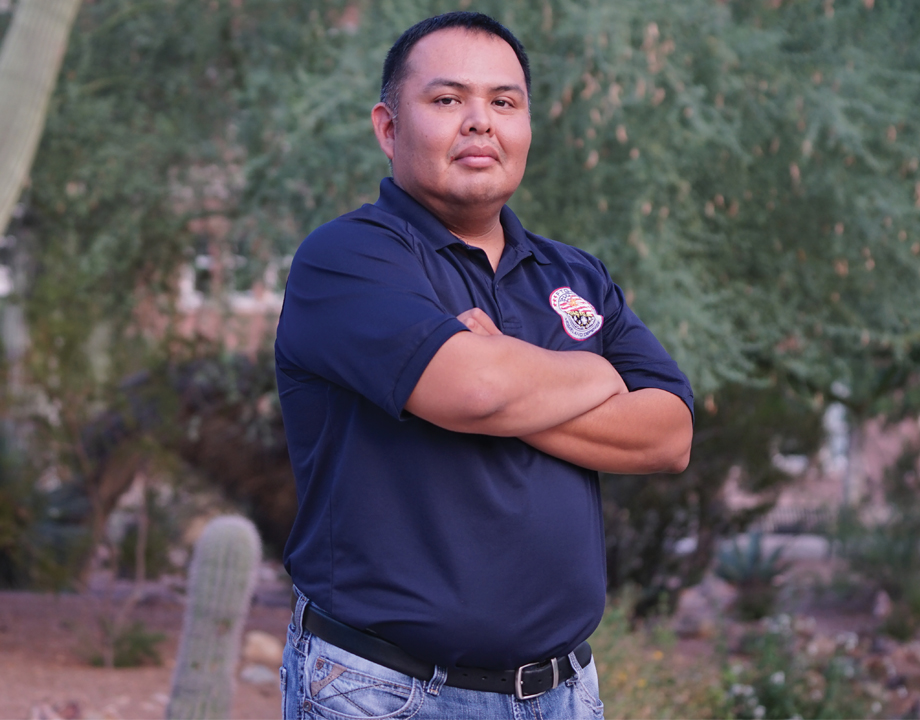 Joshua John: "Native Americans are taught not to talk about yourself, not to brag, to let your work speak for you. It was ingrained in me." Photo: AISES
Joshua John's grandparents on his mother's side were born on the Navajo reservation in Shiprock, N.M. His grandmother spoke only Navajo; Even though she was desperate to go to school, her parents needed her at home to help tend the sheep. But the man she married, John's grandfather, had the opportunity to see something of the world outside the reservation during his military service in World War II, and it left an impression.
"He saw that there was a bigger world out there," John said. "There has to be more than what we do on the reservation, than sheepherding."
He pushed his children and grandchildren to pursue education. John's mother went to the University of New Mexico while he was a child, and eventually became a schoolteacher.
"When I was younger, I always wondered what this college thing was she kept talking about," John said. "Somewhere there was this big school to go to."
John got his opportunity, and today he is something of a rarity—one of a relative few Native American engineers. Solid statistical data is difficult to come by, but the American Indian Science and Engineering Society (AISES), a group founded to promote Native Americans working in all STEM fields, counts fewer than 6,000 members.
The barriers to increasing those numbers are not so much the outright hostility that other underrepresented minorities have faced. More important are issues such as poverty, poor schools, and a lack of role models. The clashes, such as they are, involve ingrained values as well as longstanding stereotypes.
"We get asked, 'Do you still live in teepees?' Things like that," John said. "Most of the time it was out of pure ignorance. They see a headdress on TV, they don't know that there are other tribes and that they are not all alike."
Diverse Heritage
Contemporary popular culture images of Native Americans involve rural life on the dusty plains of South Dakota or in the deserts of Arizona. The reality is more complicated. U.S. Census Bureau data states that some 72 percent of American Indians and Alaskan Native people live in metropolitan areas, while a 2017 re-examination of that data by the First Nations Development Institute found that 54 percent of Native Americans lived in small towns and rural areas and 68 percent lived on or near reservations. Regardless of where they live, however, Native Americans are more than twice as likely to live in poverty and half as likely to have graduated from college.
Explore our Infographic:
Increasing Diversity in STEM
Often, Native Americans spend time split between two worlds. Mark Fairbanks, a mechanical engineer and a lead test engineer for 3M, is typical in that respect. His father was born and raised on the White Earth reservation in northern Minnesota, and Fairbanks spent one full year there as a small child and often visited family on the reservation while growing up.
After high school, Fairbanks went to vocational-technical school and became a mechanic for a bus manufacturer. His instructors there recognized his potential and pushed him to go to college to become an engineer. He was able to attend the University of Minnesota, thanks to a 3M minority engineering scholarship program. After graduating he started working at 3M and became a champion for diversity recruiting at the company. On the one hand, Fairbanks doesn't think his background has much to do with where he's ended up.
"I've always been a very mechanical type person, always loved to tinker—drives my wife nuts, because I have to understand how things work all the time," he said. "I wouldn't really say that the reservation influenced my choice of careers." He said his involvement with his heritage is pretty much limited to reading books.
But the values of that heritage, such as sustainability, still come out in the workplace.
"I'm a huge proponent of leave no trace," he said. "I think that's true Native American heritage coming out in me. You can say what you want about global warming—I think most people agree that the atmosphere is warming, and it's just a matter of why—but at the end of the day it doesn't matter why. If releasing all this carbon is not natural, then we shouldn't be doing it."
This eco-mindedness has directed the work Fairbanks does for 3M. He started out in emissions and is now working on creating testing methods in support of advancing 3M battery solutions.
Another value that Fairbanks identifies as part of his background—humility, a sense of not wanting to brag about his own accomplishments and ability—initially stood in the way of career advancement.
"One of my managers told me that I needed to learn to promote myself more," Fairbanks said. "I remember thinking 'I just can't do that.' It was not how I operated."
Now Fairbanks works to make sure his employer looks beyond a reserved demeanor when considering potential Native American employees.
"That's one of the things we teach recruiters: You may not get a strong handshake, you may not get a look in the eye, and they may appear timid, but that's just the Native American side of these kids. It's part of the culture."
Joshua John also ran into a problem with self-promotion once he entered the corporate world. But he took a circuitous route to get there.
As he grew up in Shiprock, he gained responsibility with the family's flock of sheep, he said, learning about "hard work and the discipline of doing stuff you had to do because you had to do it."
But he always gravitated toward science and engineering and inspired by Will Smith's character in the movie
Independence Day
, he set his sights on becoming an astronaut. So, he went to New Mexico Military Institute in Roswell.
"Going to this military school shocked everyone," he said. His family warned him that "they are going to yell at you, cut off your hair, make you make your bed, and make you exercise." But the haircuts, the exercise, and the making of the bed were not what was most challenging.
Recommended for You:
Tufts Engineering Steps Up Diversity Efforts
"It was a great turning point for me. It was the first time I got to interact with people that weren't Native," John said. "Growing up on a reservation, you have preconceptions of who they are." He quickly learned to accept his roommate, and they worked together to keep their beds and room clean, and to avoid getting into trouble. Years later, they are still friends.
John went to Northern Arizona University to study physics. It was in a nanotechnology class that he started asking questions about possible applications. His professors said, "'Hey, wait a moment—those are questions an engineer asks, not a physicist,' " John recalled. (He eventually studied systems engineering at Johns Hopkins, where he earned his master's degree).
Raytheon had long been a supporter of promoting STEM careers to American Indian students, and the company invited John and other students to visit. "A lot of Native Americans talked about their careers and how they got there," John said. "They had similar backgrounds to myself, and a part of me thought, 'I want to become like that and be able to give back and give my story, someday.'"
The company later hired him. But after two years on the job, John saw his colleagues get promotions while he treaded water. "Native Americans are taught not to talk about yourself, not to brag, to let your work speak for you," he said. "It was ingrained in me. It was a culture shock to find out that that was how things work."
John's colleagues advised him that, to get ahead, he had to learn to toot his own horn. But his sense of humility was so strong that he could not overcome it for his evaluations. Eventually, he moved to a different department within the company (he is now a senior systems engineer for Raytheon Missile Systems) and worked under a manager that understood his accomplishments and strengths without having to hear John crow about them himself.
Subsequently, John helped change the way Raytheon does evaluations. "They started training managers to look at the whole person rather than just looking at what they say," he said.
Like Fairbanks at 3M, John also has brought the values of conservation and minimizing waste from the reservation to his workplace.
John grew up with one basin of water for drinking and another for washing. And, unable to afford a pump, they brought water up from the river. "My grandmother would save milk jugs. Before we could play, we would have to fill them up—maybe ten or fifty of them—and bring them to the house," he said.
"To this day I try to use resources wisely. For instance, I'm very conservative with tape. One coworker asked me why I don't use more. It goes back to my upbringing," John said. "We've had that experience of trying to improvise with what we had."
Multigenerational Connection
The American Indian Science and Engineering Society was founded in 1977 by a group of indigenous scientists and engineers who realized that people like them needed support and that the country was in need of an outreach program for STEM fields. The current mission, as stated by the society is "to substantially increase the representation of indigenous people in STEM fields."
Though much of the work the organization does is reaching out to grade school children, arguably its most important role is just being there, so that Native American scientists and engineers know that there are other people that look like them, come from similar backgrounds, and share similar values. Those backgrounds are, of course, as varied as Native Americans themselves. Some come to AISES to find people that are like them, whereas others come to get in touch with a culture from which they may have been estranged. For instance, AISES conferences feature talking circles, blessings with sage, and elders available for career advice—or even just hugs.
"It becomes another family for them because there are people who are like them who have similar struggles, similar interests," said Lisa Paz, the society's senior director of engagement and advocacy. "There are just a lot of connection points for our members with each other."
For Sarah Gumina, a client project manager for Arcadis, the global design, engineering, and management consulting company, that connection with her Native American roots took some effort. "I grew up with my mother's side, which is all Italian," she said. Starting in grade school, she attended an after-school program called the Native American Network, where she heard stories, learned history and crafts, and went on trips. Through her involvement in that program, Gumina marched in the parade for the opening of the Smithsonian's National Museum of the American Indian.
"Mind you, I was too young to fully understand what was going on, but I knew it was big," she said.
Gumina joined AISES while studying mechanical engineering at Clarkson University in Potsdam, N.Y.
"It's great to be in a group where they're all scientists and engineers, but they all also want to be connected to you. It's kinda like coming home," she said. "It's nice to be going to a group where you're not the diversity person."
Despite her extroverted nature, Gumina has internalized the Native American aversion to self-glorification. So she knows what it is to see promotions pass her by. "I'm not good in the workplace with the 'Look at me look at what I've accomplished,'" she said. Grappling with self-promotion remains on her to-do list. Like the after-school program, AISES kept Gumina connected to her Native American side. The elders there are like "everyone's grandparents," as Paz puts it. "They are there for everyone, even if it's your first time and they just met you and you need a hug."
The talking circles are opportunities for anyone to speak about anything. That could be a prayer, a song, something about engineering, or just a personal issue. "Anyone can go and talk and say what they are feeling. It doesn't have to be conference-related, just to explain their emotions and have others take that on," Gumina said. "It's good to have it there for those that need it. It's not as valued in everyday society as much as it should be."
Gumina is slated to become a Sequoyah Fellow, which confers a lifelong membership in the organization. It also means being smudged with sage ash in a morning ceremony.
Editor's Pick:
Jay Flores on STEM Advocacy for Minorities
"A couple of elders preside over the ceremony," Paz explained. "To have the sage come over you and be blessed like that. It's a moving thing to see, let alone have done to you. I cry every time."
That multigenerational connection extends in both directions. Joshua John gives back to the next generation by reaching out to Native American schoolchildren, telling them his story, and exposing them to opportunities in STEM. And when John won the AISES Most Promising Engineer or Scientist award in 2018, one of the elders explained that he had fulfilled his grandparents' prayers.
"I broke down," he said. "I missed my grandmother and grandfather. My grandmother fed us and took care of us. And to get to that point, knowing where I came from, to show the world what Native American people could do. That was an emotional moment."
Michael Abrams is a science and technology writer based in Westfield, N.J.
Related Content