Manufacturing Blog: Equipment OEMs Continue Hydrogen, Electric Pursuits
Manufacturing Blog: Equipment OEMs Continue Hydrogen, Electric Pursuits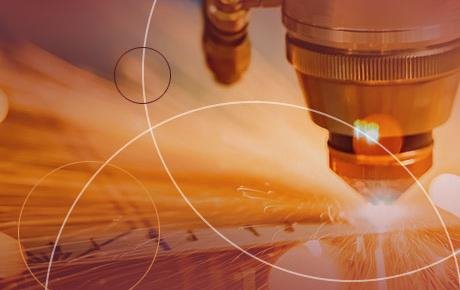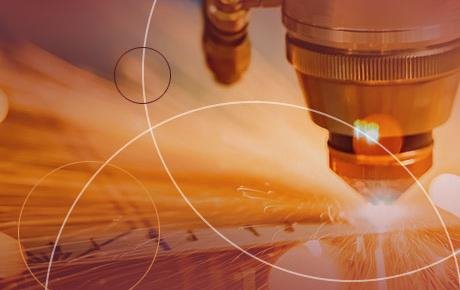 The transition toward alternative fuels has been slow going in construction, but the industry's making progress, with some sustainable innovations showcased recently at CONEXPO-CON/AGG 2023.
Although the construction industry worldwide continues to grow its investment to become more energy efficient and sustainable, construction accounted for more than 34 percent of total energy demand and 37 percent of energy and process-related carbon dioxide (CO
2
) emissions in 2021, according to the UN Environment Programme's
"2022 Global Status Report for Buildings and Construction."
The report noted that construction's operational energy-related CO
2
emissions reached 10 gigatons of CO
2
equivalent in 2021, or 5 percent more than 2020 levels.
Equipment manufacturers are doing their part to help combat this reality to create a more sustainable construction industry. At the 2023 CONEXPO-CON/AGG trade show held in mid-March in Las Vegas, numerous OEMs showcased some of their latest alternative energy offerings.
Hydrogen prototypes had a notable presence. JCB Power Systems unveiled its
hydrogen combustion motor
, what the company is calling the first of its kind, for use in agricultural and construction equipment. Less complicated than hydrogen fuel cells, these hydrogen engine prototypes are now equipped on a backhoe loader and Loadall telescopic handler machines, and the team has even retrofitted a 7.5 Mercedes truck with the technology, doing so in just days. Plus, the company's proprietary mobile refueling bowser carries enough hydrogen gas to fill 16 hydrogen backhoe loaders.
Energy Blog:
Twilight for ICE Vehicles?
"The unique combustion properties of hydrogen enable the hydrogen engine to deliver the same power, the same torque, and the same efficiency that powers JCB machines today, but in a zero-carbon way," said JCB chairman Lord Bamford in a statement. "Hydrogen combustion engines also offer other significant benefits. By leveraging diesel engine technology and components, they do not require rare earth elements and critically, combustion technology is already well proven on construction and agricultural equipment."
Despite their higher cost and difficulty to manufacture, hydrogen fuel cells are still under development for such applications as well. Hyundai Construction Equipment Americas shared the
Hyundai HW155H, a prototype wheeled excavator
. The two-ton excavator is powered by a hydrogen fuel cell that emits water rather than CO
2
. Hyundai expects the HW155H will be commercially available by 2026.
Volvo Construction Equipment's
HX04 prototype hydrogen articulated hauler
is also powered by a hydrogen fuel cell. The vehicle carries 12 kg of hydrogen and can be refueled in about 7.5 minutes, lasting for four hours on a full charge.
Become a Member:
How to Join ASME
Meanwhile, electrification continues to be a popular choice on the path toward sustainable machines. Caterpillar displayed
four electric/battery machine prototypes
, including the 301.9 mini excavator, 320 medium excavator, 950 GC medium wheel loader, and 906 compact wheel loader. Each machine uses a proprietary prototype lithium-ion battery and onboard AC charger, and Cat also has plans for an offboard DC fast charging option. The company also showed some
prototype batteries for off-road equipment
, with 48-volt, 300-volt, and 600-volt options. These batteries are also lithium-ion and have a modular design to optimize performance and packaging.
An electric mast lift made an appearance at CONEXPO as well. Skyjack displayed its
SJ120 E
, which is a zero-emissions mast lift that features variable speed direct AC electric drive, with proportional drive and lift controls.
Volvo's construction manufacturing arm showcased its own electric machines, including the pilot
EC230
electric excavator. This is the first time Volvo has electrified a larger excavator as a customer pilot. It was designed and built at Volvo's Changwon, South Korea, facility, and testing will be conducted in South Korea and China in hopes that Volvo Construction Equipment can speed the machine's commercialization. Meanwhile, Volvo also displayed its
Zeux autonomous concept wheel loader
, the EC230 Electric, equipped with a 150 kWh battery that allows for three to five hours of operation in between charges.
Infographic:
Achieving Net-Zero Flight with Hydrogen
On the hybrid technology front,
Kubota's V3307 micro-hybrid engine
is providing power assistance to instantly compensate for high loads, featuring a 10-kW electric motor-assist function. The technology can also be installed onto existing Kubota engines with the addition of three components: a DC converter, a lithium-ion battery, and a motor generator.
Given that about
98 percent of all energy used in the construction industry comes from diesel
, it will likely be quite a while before alternative fuel sources really begin to make a significant impact in lessening the construction industry's reliance on fossil fuels. That makes innovations like these much more important as the pursuit of sustainable construction continues.
Louise Poirier is senior editor.
Related Content