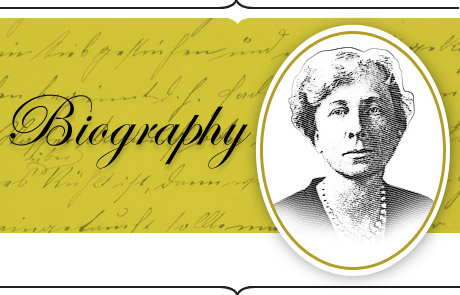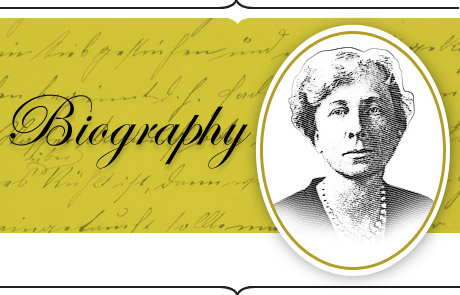 Long before the days of women's lib, Lillian Moller Gilbreth (1878-1972), a distinguished industrial psychologist, engineer, and mother of 12, was the original superwoman. Although an accomplished professional credited with many academic and industrial "firsts," including kitchen and household appliance designs, it was as the role model for the highly intelligent, quirky mother in the popular movie Cheaper by the Dozen that she is probably most widely known.
Born in 1878 in Oakland, CA, to parents of German descent, Lillie, as she was named at birth, grew up in a well-to-do, Victorian-style family. A shy girl, she came into her own academically in high school and persuaded her father to let her attend college. When as a female she was allowed to speak at her University of California commencement, it was the first of many "firsts." She went on to obtain a master's and a doctorate degree in psychology.
With a keen insight into human behavior and strong empathy for individuals, she, together with her husband, Frank Gilbreth, studied scientific management principles and pioneered many industrial management techniques. While her husband, due to his construction management background, was concerned with the technical aspects of worker efficiency, Lillian, a name she adopted as an adult, was especially interested in the human element related to the workplace.
Partners in work and life, the two had 12 children and applied their passion for efficiency and productivity in industry to their own household. Their experiments included detailed analyses of motions to help find faster and more efficient ways to wash dishes, brush teeth, and perform other such tasks. These were chronicled, sometimes humorously, in two books about their family life by two of the children when they were grown. Later, they were made into movies, including Cheaper by the Dozen.
After Frank Gilbreth's sudden death in 1924, Lillian Gilbreth, left to raise 11 children under the age of 19, continued their work on her own. She became the first female professor in the engineering school at Purdue University, the first woman elected to the National Academy of Engineering, the second woman to join the American Society of Mechanical Engineers (after Kate Gleason) and the list continues. Until 2005, she was the only woman awarded the prestigious Hoover Award, jointly bestowed by five leading engineering organizations recognizing "great, unselfish, non-technical services by engineers to humanity."
In addition to being dubbed "the mother of modern management" even though the extent of the significance of her contributions in shaping the development of applied psychology has only recently been recognized by scholars, she has also been called "a genius in the art of living." Her work as a consultant to corporations applying psychology to solve problems in areas such as office equipment, household appliances, hospitals, and sports led to her coming up with new designs and inventions to make work and life easier. For example, two of her most well-known inventions were the shelves inside refrigerator doors, including the egg keeper and butter tray, and the foot-pedal trash can. She also filed patents on an improved electric can opener and the wastewater hose for clothes washers. As an industrial engineer working at General Electric, she interviewed over 4,000 women to design the proper height for stoves, sinks and other kitchen fixtures as she worked on improving kitchen designs.
In addition to consulting and corporate work, she taught college and university courses at Bryn Mawr, Newark College of Engineering, Rutgers University, and the University of Wisconsin. She was appointed a resident lecturer at MIT in 1964. A world traveler, lecturer, and prolific author, she also served as an advisor to at least five U.S. presidents on civil defense and women's issues. She received more than 20 honorary degrees and several prestigious awards and was included in American Men of Science, Who's Who of American Women, and Notable American Women: The Modern Period.
When she died in 1972, only a few years after retiring, she had proved that women can have both a fulfilling career and enriched family life.
Nancy Giges is an independent writer.
It was as the role model for the highly intelligent, quirky mother in the popular movie Cheaper by the Dozen that she is probably most widely known.
Related Content