Job Burnout: How to Identify It, and What to Do About It
Job Burnout: How to Identify It; and What to Do About It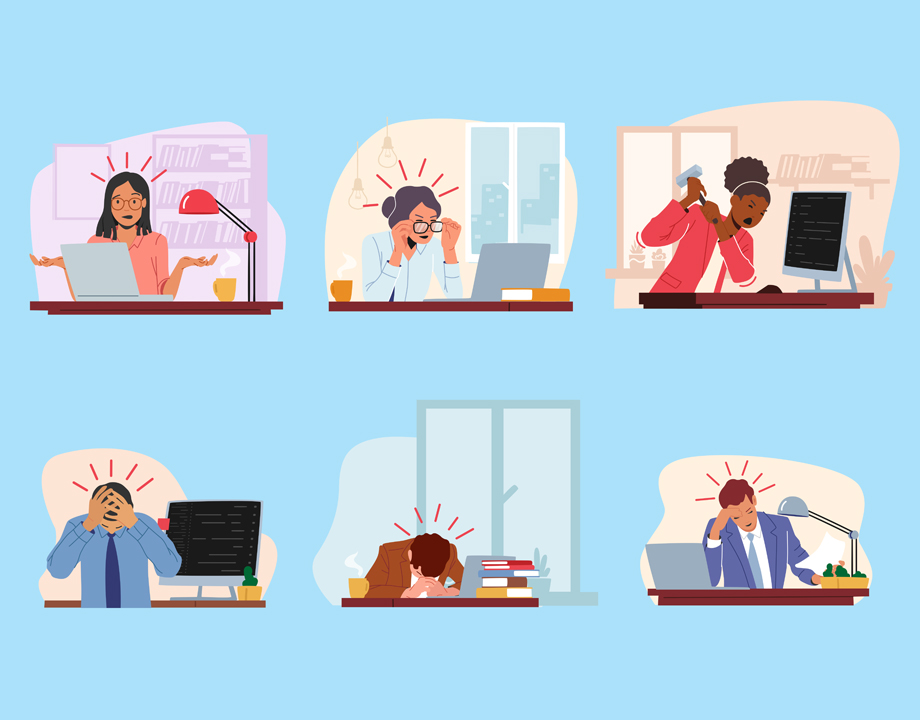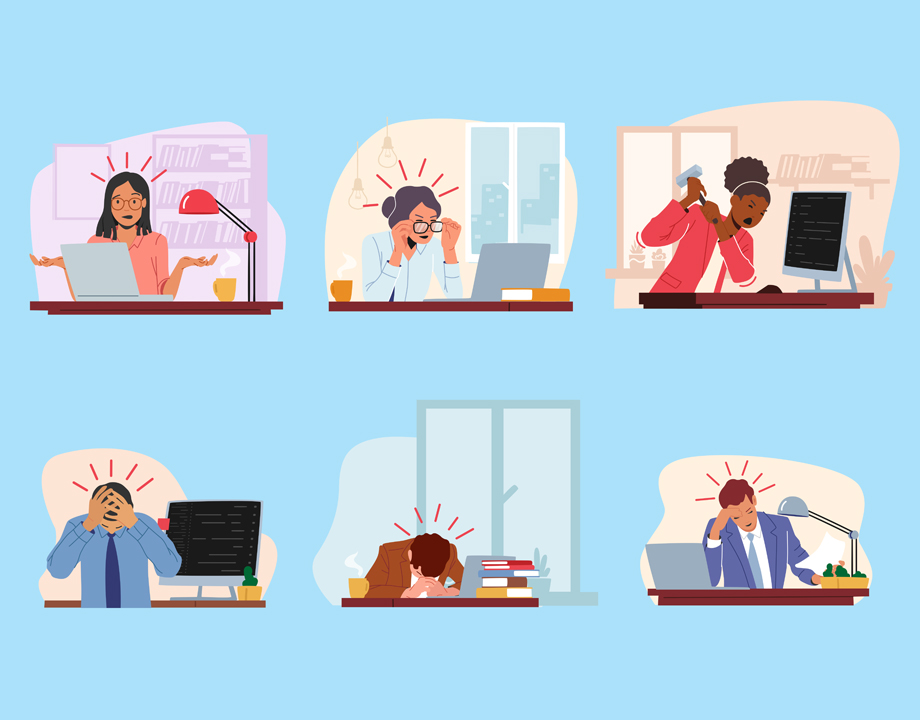 Burnout can happen to anyone, but it's important to know how it differs with depression.
Last year, Janice McGrane was dragging herself to work every day, dutifully completing her necessary tasks—but no more than those—and still felt overwhelmed. She felt she always had too much to do. When could she relax?
Was she burned out, depressed, or simply going through a stressful time? McGrane, who works as a technical writer in Madison, Wis., wanted to find out. The answer, she knew, would inform how she dealt with the problem.
It's not always easy to tell whether you're feeling burned out by your job or are experiencing exhaustion or depression, said Judy Ho, clinical neuropsychologist. Ho estimates three-quarters of U.S. workers have experienced burnout, which the World Health Organization officially recognized as a disease in 2019.
Become a Member:
How to Join ASME
In fact, you may be burned out and not even know it. You could be blaming nonwork factors for your exhaustion, said Emily Nagoski, director of wellness at Smith College.
The WHO defines burnout as a syndrome that results from chronic workplace stress. The Mayo Clinic defines it as a state of physical or emotional exhaustion along with a reduced sense of accomplishment and loss of personal identity.
"My work no longer had meaning," said Amelia Nagoski about her own bout with the issue. She is an assistant professor and coordinator of music at Western New England University. "I felt like a bad mother, wife, friend, and colleague. I no longer had friends or hobbies, even my love of cooking was now a daily chore."
She and her sister, Emily Nagoski, co-authored "The Burnout Book."
If you feel like struggling to get out of bed and get basic tasks done, that's beyond burnout, Emily Nagoski said. "With burnout, you can show up at your work but you spend your day fantasying about getting a different job."
If you're experiencing one or more of the following three issues, you could be burned out, Ho and Nagoski said.
Your energy is depleted or low: You feel overwhelmed and exhausted by everything you have to do and you still worry you're not doing enough, Emily Nagoski said.
You feel distanced from your work: You feel like you're just going through the motions at your job. You get no satisfaction from your work. "You're not able to stay connected with what you're doing and to empathize with your coworkers," Ho said. "This feeling of disconnect ties into why people feel depleted and exhausted. When they have to think about work or their to-do list they lose energy. They have no energy, no matter how many wins they get at work."
You find no meaning in your work: Many people don't "love" their job, and may even feel their job is all about the paycheck, a means to an end. That's OK, Ho said. But if you can't cultivate any purpose, if you think that your day-to-day job is only made up of tasks, if you can't connect it to your values, if you think about your job as only grunt work, then you've lost a sense of meaning. With that comes depleted energy and feeling distanced from your work.
What to do about it
Feeling burned out is normal, Emily Nagoski said. The answer is not to suck it up and fight through it. Nor is it taking or planning a vacation, which could leave you more exhausted and resentful of work when you get home. And it's not even "self-care," a phrase that could look like anything from a bath to a long run to planning for a vacation.
Listen to your body: Notice how you feel physically, whether it's tight shoulders, a stiff neck or an upset stomach. These feelings can tell you you're stressed and burned out. The solution, Nagoski says, is to recognize "difficult feelings," behind the pain. Be kind to those feeling and figure out what they're telling you. You can say, "'I feel stressed out and cranky, I wonder what's going on,' which helps you recognize the hard stuff you may be experiencing that caused the stress and crankiness.," she explained.
Connect: Whether you make a simple connection at work—just saying hello to a co-worker—make a new friend, join a group, take up a hobby, or spend time with family members, connection helps us recognize we're not alone in our feelings, Nagoski said. That can lighten the load.
Tell your manager or supervisor you feel burned out: They're often helpful and can brainstorm ways to reduce your stress. At the very least, they'll know your crankiness is the result of stress and not an everyday part of your personality.
Speak with a mental health professional: That person understands the differences between burnout, depression, anxiety, grief, and anger, and can help you sort out your feelings, Nagoski said.
More for You:
Is it Ok to Not Want to Move Up the Career Ladder?
McGrane, the technical writer in Madison did speak with her manager, who cut her workload a bit. She also took a three-day break to visit the House on the Rock, which is one of her favorite local places. It helped her put her work life in perspective, she said.
"Understanding my sudden hatred for my job spurred to make changes," she said. "I wasn't lazy. I was burned out."
Jean Thilmay is a science and technology writer in Saint Paul, Minn.
Related Content