High-Powered Microwaves Knock Drones from the Sky
High-Powered Microwaves Knock Drones from the Sky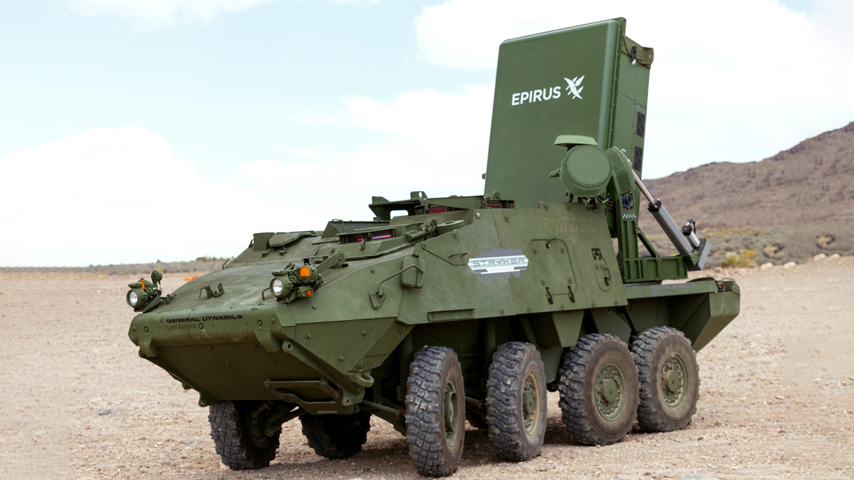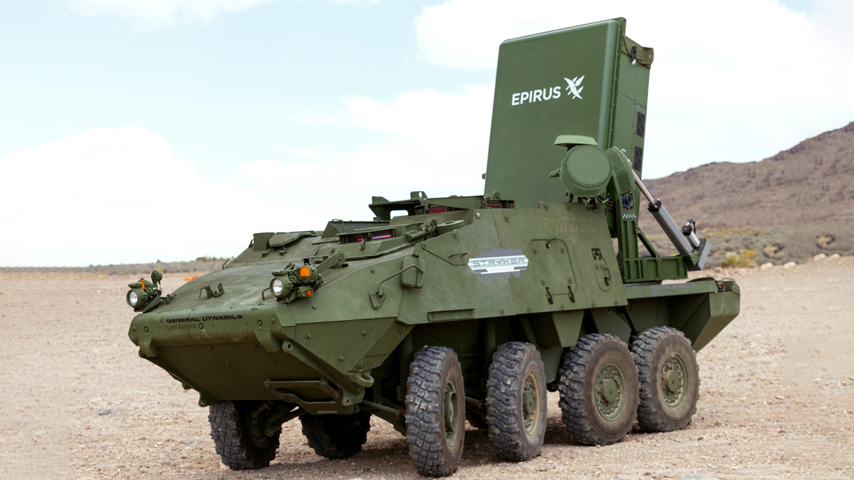 The ruggedized Leonidas system is a high-powered microwave system that protects against drone swarms.
Air defense systems today are ill-equipped to defend themselves from the threat of autonomous drone swarms. As this threat environment continues to evolve with drone technologies and capabilities becoming more advanced, defense systems must keep up.
To counter this vulnerability, the U.S. Army's Rapid Capabilities and Critical Technologies Office (RCCTO) has partnered with Epirus, a technology company, to develop counter-electronic systems for its Indirect Fire Protection Capability-High-Power Microwave (HPM) Program. Epirus is providing a mobile, ground-based weapon system designed to defeat cruise missiles, unmanned aircraft systems (UAS), and rockets using microwave transmissions. HPM signals can be adjusted to have a range of impacts, ranging from jamming devices to physically destroying electrical systems.
Leonidas, the Eprius counter-electronics system, is a microwave-based defense system. Previous interactions have been able to "kill" a broad range of UAS and electronic systems, including neutralizing swarms of drones, in multiple test events.
Become a Member:
How to Join ASME
In light of these successes, the U.S. Army recently awarded a $66-million contract to Eprius to deliver several prototype systems in 2023, with options to acquire additional support services. The hope is that these HPM systems will eventually be integrated into RCCTO as effective counter-electronics weapons.
This is the fourth generation of the Leonidas HPM system. Epirus engineers continue to upgrade its systems to maximize power and make it even more effective as a short-range, air-defense solution against UAS.
Leonidas is a solid-state, software-defined, directed-energy system with integrated power-management solutions that optimize power efficiency. The degree of "lethality" can be adjusted through simple software-based updates. The software heart of system features an open-system architecture that allows easy integration with current and future U.S. military command-and-control communication networks.
Epirus will deliver several prototypes of Leonidas, including:
Leonidas—This ground-based HPM system is designed for swarm defeat and base protection.
Leonidas Mobile—This is developed in partnership with General Dynamics Land Systems, and is a smaller, more mobile variation of Leonidas can be easily transported in the back of a military vehicle.
Leonidas Pod—This is a UAS that provides mobile counter-swarm capability for enhanced short-range air defenses.
Combined, these three HPM systems provide a phased array of protection for a military installation or concentration of troops. Operators focus a wide-arcing, high-powered burst of microwave energy on incoming drones that destroys their electronics, knocking them from the sky.
More for You:
Drone Jet Fighter on the Rise
The addition of a mechanical gimbal extends the azimuth of protection from incoming threats. The 360-degree gimbal enables greater coverage and the ability to attack targets from any direction. Leonidas can be mounted on a military trailer and is built to withstand the rigors of combat conditions.
The technology platform for Leonidas is a combination of hardware, software, and artificial intelligence/machine learning (AI/ML) that can achieve very high-power densities, which prevents the thermal capacity issues that impact legacy solid-state HPM technologies. Leonidas system upgrades can be rapidly deployed without the need for installing new hardware. This allows continuous enhancement of the system, optimizing its electromagnetic waveforms to achieve more efficient firing tactics against longer-range targets.
AI/ML lets the system learn as it goes, responding to real-time data that makes it more effective with every test. This improves power management, power consumption, energy efficiency, and radio frequency amplification, increasing efficiency and maximizing output. Its application programming interface makes it easy to connect with other sensors and equipment that may be involved in a military operation.
Editor's Pick:
Laser Weapon to Shoot Down Drones
Other advantages of Leonidas include safety. Low operating voltages, the lack of ionizing radiation, and the ability to software-control safe zones reduce risks to people and friendly assets. It is also modular and scalable. Line-replaceable amplifier modules allow the rapid development of new form factors and the installation of system upgrades. Leonidas's technology enables 360-degree base protection with demonstrated counter-swarm and precision-strike capabilities.
One of the most attractive aspects of HPM systems is that they offer a much lower cost-per-shot than kinetic weapons, which can sometimes cost more than $1 million per single munition.
"Our contract with RCCTO brings new counter-swarm capability to the UAS fight with our cost-effective, modular, and upgradable Leonidas systems," said Ken Bedingfield, Epirus CEO, in a statement. "Our technology will help ensure the U.S. Army is equipped with effective countermeasures to near-term and over-the-horizon electronic threats."
Mark Crawford is a science and technology writer in Corrales, N.M.
Related Content