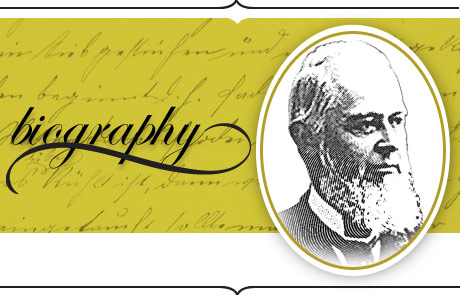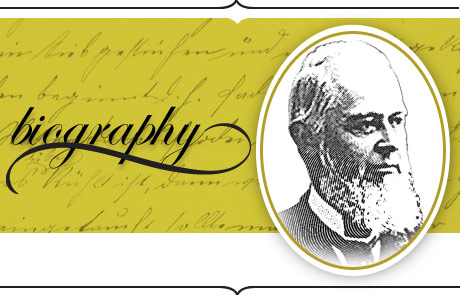 Engineer and inventor George Herman Babcock was a leading 19th century innovator in safe steam boiler technology. Through his patents of pumps, steam engines, and novel boiler designs with collaborator Stephen Wilcox – and through his efforts as ASME's sixth president – Babcock raised the standard for safe boiler design and advocated for industry-wide codes governing their safe manufacture, maintenance, and operation.
Boiler explosions were tragically common in the early, pre-code days of steam power. One of the worst was the February 1850 blast that devastated the manufacturing headquarters of A.B. Taylor & Co. hatters on Hague Street in lower Manhattan. More than 60 workers – many of them young boys – and bystanders were killed and 70 more were injured when the building collapsed into its foundation.
Although it would take another 65 years and thousands more explosions before state and federal regulators would adopt regulations based on ASME's established Boiler & Pressure Vessel Code (BPVC), disasters like Hague Street and the later Grover Shoe Factory explosion in Massachusetts triggered a chain of technical innovations designed to increase the safety of these powerful but persnickety machines.
Babcock was born in 1832 in Unadilla Forks, NY, into a family with prolific inventors on both sides. Growing up in New York and Rhode Island, he followed in the family mechanical tradition, helping his father to invent color printing presses and devices for the newspaper and printing industries. These experiences fueled his growing interest in photography and Daguerreotyping, and for the rest of his life he retained an active interest in art and books that complemented his business and engineering pursuits. Babcock gained additional practical experience during the Civil War years as a draftsman and ship builder, eventually becoming chief draftsman at the Hope Iron Works in Providence.
Babcock's childhood friendship with Stephen Wilcox, a talented engineer and mechanic in his own right, evolved into a fruitful business relationship between the two men. In 1857, in the aftermath of the Hague Street Explosion, Wilcox introduced the water tube boiler, a safer, more efficient step in boiler technology. In this design, external combustion gases heated tubes through which flowing water was converted into steam and collected in a drum. Because this design safely permitted higher-pressure operation than earlier versions, the water-tube boiler was readily accepted as the industry standard.
The two men joined forces to patent additional engine, pump, and boiler designs. In 1867, they established the firm of Babcock & Wilcox (B&W) to commercialize boilers based on Wilcox's earlier water tube principle. Their signature product, the Babcock & Wilcox Non-Explosive Boiler, used a sectional tubular design. The company was incorporated in 1881 with Babcock as president and Wilcox as vice president. B&W boilers soon were powering the nation's first central electrical stations in Philadelphia and New York City, including Thomas Edison's Pearl Street station in Manhattan.
In 1870, in the midst of this exciting period of discovery, Babcock moved his family to Plainfield, NJ, a community that would benefit from his passionate support for nearly 30 years. His interest in arts and letters translated into a founding role and generous financial support for the Plainfield Public Library. Even as he managed B&W's growing international business, published in important technical journals, and held high rank in organizations such as ASME, he found time to play an active role in the community's local business, political, educational, and religious affairs.
Babcock was active in ASME when the young organization issued its 1884 Boiler Testing Code, which provided the earliest standards for the otherwise unregulated industry. However, he did not live to see the formation of ASME's Boiler Code Committee in 1911 or the subsequent 1915 publication of the BPVC, which was the basis for most of the boiler safety laws across the nation. He died in 1893 in Plainfield, only weeks after the death of his lifelong friend and partner, Stephen Wilcox.
Today, B&W remains world leader in the power generation industry and is a major operating unit of McDermott International, a worldwide energy services company. In 2012, Technology Review listed the company as one of the nation's 50 most innovative technology companies.
Michael MacRae is an independent writer.
Boiler explosions were tragically common in the early, pre-code days of steam power.
Related Content