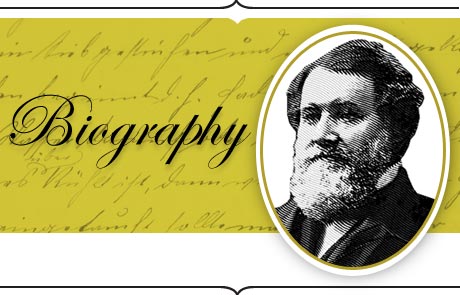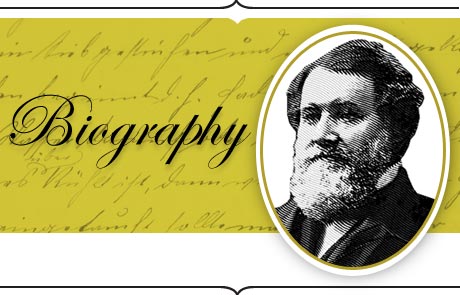 ASME is reviewing this article to reflect current historical scholarship on the subject. Please check back soon for an update.

"Go West, young man, and grow up with the country." If any American ever benefitted from that sage bit of editorial advice it was the father of modern agriculture, Cyrus McCormick.
McCormick built and sold some of the earliest practical mechanical reaping machines, whichlessened the back-breaking burden of early 19th-century farm workers. He may not have invented the first such device, but he clearly was the first to locate the real market for it: the large farms emerging across the American Midwest. While his competitors focused on farmers working the rocky, hilly farmlands of established eastern states, McCormick left his native Virginia and planted his flag in booming Chicago. The location gave McCormick a huge advantage, and his name soon became synonymous with innovative equipment for farm productivity.
McCormick was born on a plantation in Rock County, VA, in 1809. He inherited his fixation on farming equipment from his father Robert, who purchased another man's early horse-drawn mechanical reaper design. For the next 30 years, he tried in vain to refine and commercialize it.
Working with one of the family's slaves, Cyrus took over the project and by 1831 was demonstrating his improved horse-drawn reaper in nearby villages. He patented the device in 1834, but his design was no match for the area's varying terrain. Sales were nonexistent.
Over the next five years, McCormick would focus mainly on other family business ventures while tweaking his reaper design as time allowed. After a second patent for modifications in 1845, he finally was selling a handful of reapers per year, all made by hand in his family machine shop.
As his business picked up, he hired factories in cities across the Northeast to build his reapers. However, quality control became an issue and McCormick decided he needed a central facility to manufacture his equipment under his watchful eye.
McCormick was said to be an even better marketer than a mechanic, and those instincts helped him identify the ideal site for his new factory: Chicago. McCormick realized that more and more of his orders were coming from large farms in Illinois and nearby states such as Indiana, Ohio, and Missouri, where three factors would make conditions ideal for mechanical farming equipment: flat terrain, inexpensive farmland, and a small labor pool.
While rival makers like Obed Hussey moved further east, McCormick would choose then-sleepy Chicago. The city's connections to rail and water transportation routes were just what McCormick needed to reach his eager customers across America's heartland.
McCormick began mass production in 1848, just before receiving a healthy dose of good news and bad news. On the positive side, the California gold rush of 1849 further depleted the ranks of potential farm workers in the West, adding a sense of urgency to McCormick's reaper advertising. And because many of the gold-diggers used Chicago as a jumping-off point for their adventures, McCormick found himself an established figure in what was fast becoming a significant city. Soon enough, his was one of the largest manufacturing operations in the nation, selling some 4,000 reapers a year by 1856.
But on the down side, his original patent for the reaper expired in 1848 and he ultimately lost his exclusive right to market his invention. In just a decade, more than 50 independent manufacturers were competing – and spurring one another to innovate. He survived that setback by focusing on sales, customer service, and stealthy reverse engineering of competitive machines. He sold his devices at a fixed price and allowed customers to pay in installments. He guaranteed their performance and built a vast repair and customer training network. He tapped the power of advertising and began exporting his machines to Europe.
The impact of McCormick's reaper was profound. Crops could be cut far faster than before, and with fewer farm hands to pay. By some estimates, about 75% of the U.S. labor force was connected to agriculture in 1820; by 1968, that number had dropped to just 5%. Displaced farm workers joined America's westward expansion and contributed to the industrialization of the U.S. economy.
Ironically, McCormick's huge success in business may have contributed to the end of the southern way of life he grew up with and held dear. As a Virginian, McCormick was loyal to the Confederacy during the Civil War. Yet his signature invention freed scores of young Northern farm boys from their duties on the family farm, enabling them to enlist in the Union cause without affecting agricultural output. The abundance of lower-priced food made possible by the reaper ultimately helped prolong the North's fighting stamina while still producing valuable revenues from sales to the old world.
McCormick's business had always been a family affair. His younger brother Leander was in charge of manufacturing, and another younger brother, William, handled the books and stood in as president when Cyrus was out of town. By 1879, his son Cyrus, Jr. joined the company after graduating from Princeton. He would soon take over the company and lead its evolution into the International Harvester Company in 1902.
Cyrus McCormick died in 1884. By then, the city of Chicago had grown some 60 times larger than it was when he first discovered it as a place to do business. It's fitting that today more than 3 million people every year come to Chicago to do business in the city's vast McCormick Place Convention Center, named for one of its earliest industrial titans.
Michael McRae is an independent writer.
McCormick was not the first to build a mechanical reaper. But as the first to embrace the vast markets of the emerging American Midwest, he built a company … that changed agriculture forever.
Related Content