Concentrating Solar Power: Cracking the Code
Concentrating Solar Power: Cracking the Code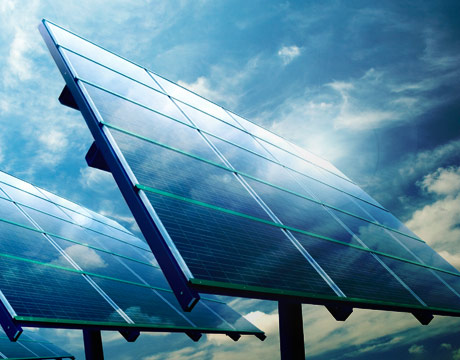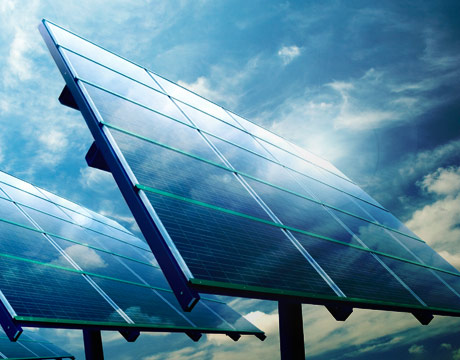 How do you know when a new technology has truly arrived? Contrary to what one might think, it's not when manufacturers of the next big thing surpass break-even and settle comfortably in the black. Or when brand awareness has evolved such that a product becomes the solution of choice among potential users. Rather, the highest praise makers of any promising new technology can hope to receive is when industry cares enough about the product to demand rules be written to ensure it performs exactly the way it should.
It's these heightened expectations, says Bernie Pastorik, engineering manager of testing services at McHale & Associates, Inc., that separates the good from the great. "You can come up with a good engineering idea that benefits industry, and for years, there's no code," he says. "It's only once it becomes prevalent that industry will begin to feel the need to have a well-defined and agreed-upon standard that everybody respects."
The Need for Codes
In the field of alternative energy, one of the more promising technologies now being put through these paces is concentrating solar power (CSP) systems, which use the sun's heat—rather than fossil fuels—to boil water and create steam that spins the large turbines that drive electricity generators. Due to the spate of state and federal legislation passed to wean the U.S. off of foreign oil and promote green energy, CSP systems, along with their carbon-neutral cousins, wind, and geothermal, are taking off. That development has created a need "for codes to provide industry with guidance on how to prepare, execute, and report on performance tests," says Pastorik.
According to researchers at the National Renewable Energy Laboratory, Golden, CO, which forms public and private partnerships to make CSP technologies competitive in power markets worldwide, CSP offers one of the most promising solutions to the power generation issues facing the West. There, rising population growth, drought conditions that render hyrdropower infeasible, and rising demand for electricity, make the idea of harnessing the power of the sun, especially during the season when both its potency and the public demand on utilities peak, a win-win.
In 2010, much of that potential came to fruition as six CSP plants received permits from the U.S. Bureau of Land Management. According to U.S. Solar Market Insight, a joint publication of the Solar Energy Industries Association (SEIA) and GTM Research, the rash of permits represents a strong comeback in the U.S. after a two-decade fallow period—from 1996-2006—that followed an initial surge of CSP development in California in the 1980s. Today, the U.S. Southwest is the site of 41 new CSP projects—on tap to generate a combined total of 9 GW—including some of the largest CSP projects to be built. These will come online over the course of the next five to six years, with 2013 expected to be a milestone for the industry with some eight projects due for commissioning.
ASME Committee
That timing could dovetail nicely with the work Pastorik and other CSP stakeholders are doing on the ASME committee formed in 2009 to ensure performance testing codes for those plants are ready to handle the boom. Pastorik, who now serves as vice chair of that ASME committee, recalls the 2009 ASME Conference on Energy Sustainability in San Francisco at which attendees from various sectors of the solar Industry debated whether "there was enough interest in creating a code. Should we even bother?" But consensus emerged that rapidly advancing CSP technologies—parabolic trough, linear fresnel, and power tower—combined with stepped-up government funding and legislation to push green energy meant the time for a new code had come. Performance Test Code (PTC) 52 was born.
Citing the usual four-to-five-year gestation period for new codes, Pastorik estimates the committee is about halfway through the process. With the code's goals and scope defined, members are now drilling into each technology to determine "what's important in terms of those goals and how do we get there? What measurements do we need and what considerations do we evaluate for testing?" All angles must be assessed, from the duration of the test to the test conditions themselves: Is one hour adequate or is a full-day test, with equipment evaluated from sunrise to sunset, more meaningful? Should the test be conducted near solar noon and only on sunny days?
These are the questions committee members, carefully chosen from among original equipment manufacturers (OEMs), independent engineering firms, testing service companies, owners, PV contractors, and government entities, have been debating to arrive at the right answers—and a solid code. "A firm grasp of engineering knowledge, experience, and research represented on the committee ensures that risk doesn't get pushed unfairly onto the owners, let's say, or the OEMs," explains Pastorik. "A balanced perspective ensures you get the right compromises on the right values, and most importantly the most accurate test that's economically possible within a reasonable time frame. That's what everyone is shooting for."
The lists of stakeholders who stand to benefit is a long one. Among the many who await the new code—beyond those engineers who will use the code's guidelines to test CSP equipment performance—are design engineers who can use PTC 52 to identify and plan proper instrument connections by targeting high-priority maintenance/capital items. Purchasing agents and sales people can refer to test results when seeking to add equipment guarantees to contracts while the very same results can also be used by manufacturers and suppliers to validate their equipment's performance. Just as important, engineers, maintenance, and operations staff can use PTC 52 to evaluate the key components of their plants and plan improvements accordingly.
"The development of ASME PTC 52 will enable the solar-power industry to standardize performance testing and analysis efforts—just as other forms of power generation have already done—and further solidify its status," says Pastorik. That outcome will serve the committee's larger objective: enhancing solar power's "viability as an alternative to fossil fuels."
In that scenario everyone's a winner.
Marion Hart is an independent writer.
Today, the U.S. Southwest is the site of 41 new CSP projects—on tap to generate a combined total of 9 GW—including some of the largest CSP projects to be built yet.
Related Content