ASME's Unique Approach to Climate Change
ASME's Unique Approach to Climate Change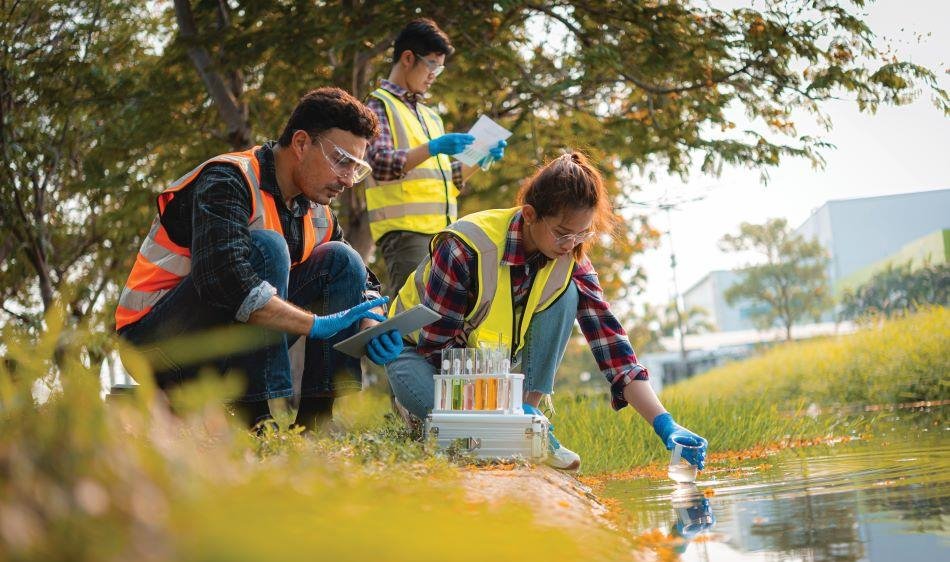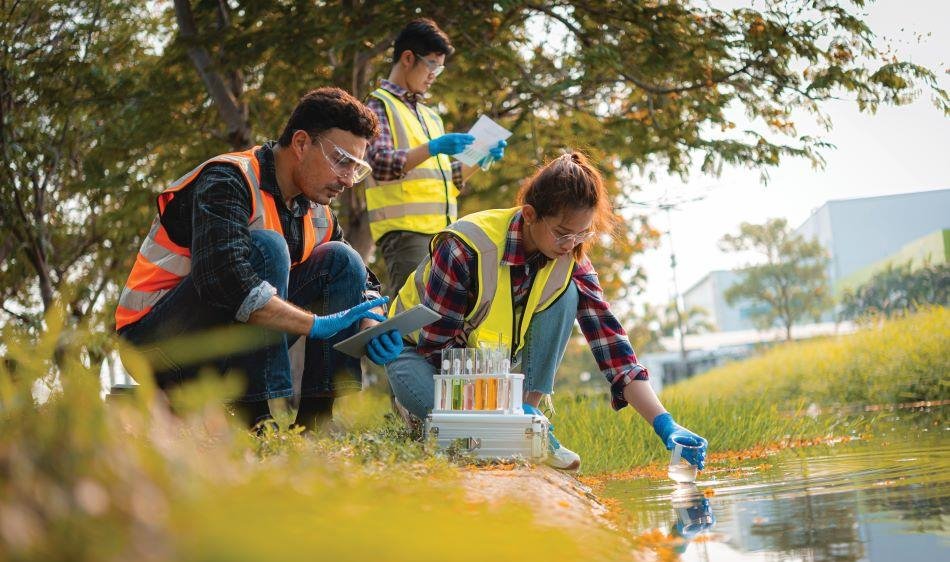 ASME has the credibility to bring together stakeholders within the engineering community to develop the multiple solutions needed to tackle the climate crisis.
Every member of ASME knows the interests of the mechanical engineering profession are wide-spanning, and so too are the technologies the Society has helped nurture. From steamships and elevators to nuclear reactors, biomedical devices, and industrial robots, the Society has been at the forefront of promoting the safe and efficient use of technologies to meet the needs of the wider community.
While the challenges of the 21st century are different from those of the 19th and 20th centuries, ASME's dedication to being a neutral convener and provider of unbiased expertise is needed now more than ever. Humanity faces a critical test: Taking action to mitigate or even reverse global climate change. And engineers must take the lead in finding effective, efficient, and equitable solutions.
In February of this year,
the ASME Board of Governors ratified a statement on climate change that sets out ASME's role in finding these solutions
. "Engineers are natural problem solvers, with the tools and training needed to find and implement sustainable climate action for the benefit of all humanity," the statement concludes, adding, "We invite all engineers and technical professionals to join ASME in building a sustainable future."
Recently, I spoke with ASME Executive Director and CEO Thomas Costabile about ASME's approach to tackling climate change and the role engineers will play in developing and deploying the necessary technologies.
Jeffrey Winters:
ASME and the engineering community as a whole always seem to embrace the challenges society sets out for them. Today, the world is looking to answers to combat climate change. Doesn't it make sense that ASME should be leading the way on this, too?
Thomas Costabile:
As a professional engineer, I believe it's a great time for us. When I look at climate change, engineering is well positioned to start solving this problem. And I'm glad to be here and be a part of it.
I view these new solutions as part of the evolution of technology. We're constantly creating new devices, not because the older technologies were a mistake, but because we can build on our successes. It's the same with climate change and technology. We used the best tools and the best technology to create steam engines which then created coal-fired power plants. Now, we know it's time to change.
JW:
The statement on climate that was ratified by the Board of Governors earlier this year mentions leveraging ASME's track record as a neutral convener and provider of unbiased expertise. ASME has more than a century of experience in bringing people together to find answers to technical issues. Do you see ASME's greater involvement as a way to bring more light and less heat to some of the ongoing disputes over climate policy?
TC:
I do. As you know, with the diversity of our divisions, one statement on climate change is not possible. Each division will have a different approach to what they can do or cannot do.
For the past few years, I've experienced that in my discussions with many, many individuals about how we could establish our approach to climate change and then convene the experts in different areas to solve specific problems. One solution won't work across the board.
More on This Topic:
Climate of Optimism
JW:
The list of goals set out in the Board of Governors' statement is impressive. Is there one of these goals that is especially important for ASME to get right?
TC:
Great question, but the answer is no. We must get multiple goals right, plus multiple parts within each goal. I want to focus on the technical side of it: To get to a zero-carbon footprint, what must be done in multiple arenas to make that happen? In each arena, there will be different expertise that will be required and different debates. For instance, some people will argue that the transition to a fully electric environment will cause its own, maybe bigger set of problems.
We know the scale of the problems we've caused already. How do we clean that up? It will take a while and it will take full buy-in, full commitment, and quite frankly, quite a lot of collaboration with a wide group of individuals to take on this problem.
JW:
Based on the discussions you've had with these various stakeholders within ASME, is there one group that has surprised you as being gung-ho on getting this solved?
TC:
Let me flip that question around. There isn't a group that I have not been pleased with. Everybody recognizes what they have to do. Everybody agrees that we have to do something. And now it's a matter of getting individuals and their teams up to speed in their arenas.
Watch the Video:
Capturing Carbon and Fighting Climate Change in NYC
JW:
I know there is a lot of interest in the engineering field around small modular reactors and hydrogen fuel, especially hydrogen made from renewable sources. ASME is supporting work in both of those areas. How do you envision ASME's role in helping develop those technologies to become mainstream?
TC:
Those are two of my favorite subjects. As you are aware, we convened
the first Conference on Advanced Reactive Deployment (CARD)
this year, attracting more than 180 individuals. Participants ranged from the regulatory industry to power engineers to pipeline engineers, and most importantly—or most interestingly, I should say—private equity investors. To me, that sends the message that ASME has the horsepower, the brand name, and the confidence to bring a nontraditional group of people together to solve problems.
CARD 2024:
Discover Your Opportunity in the Nuclear Supply Chain
Jump to hydrogen, and it's the same. One of the most aggressive conversations going on now is on how to standardize electrolyzers to make sure that as we move to a cleaner hydrogen solution, that doesn't create other problems.
As you know, our B31 standards address hydrogen in part, but we're not addressing hydrogen in terms of today's capabilities of storage, distribution, and multiple other uses.
For instance, we've had conversations with our volunteers in the aerospace industry about hydrogen fuel in aircraft. We are talking about issues such as, how do you transport hydrogen to the aircraft? How do you store it? And most importantly, how do streamline aviation technology to run more efficiently using hydrogen?
Explore:
Hydrogen for the Green Economy
JW:
There's also a lot of interest from the gas turbine industry about using hydrogen.
TC:
It's going to be interesting, Jeff. At Boiler Code Week, there were multiple meetings to discuss hydrogen in terms of conformity assessment, nuclear codes and standards, the traditional boiler and pressure vessel area, and pipelines. There are some 85 pipelines between the U.S. and Canada alone, and what I've been told is that very few of them are completely compatible for transporting hydrogen. And the concentration of hydrogen that can flow through those pipelines is not near the level that would make it commercially viable.
Climate Solutions:
Quick Fixes to Aviation's Emissions Problem
JW:
For young engineers, the story of their careers will be how they deploy these sorts of new technologies, on top of other new technologies.
TC:
I'd be remiss if we didn't talk about AI at least once in this conversation. According to a recent report released by Goldman Sachs, AI has the potential for changing 300 million jobs globally by the year 2030. We have to begin thinking about how it affects processes such as manufacturing.
If you look at the ability to go from a design concept to an actual prototype model, that process could take weeks or even months when I started practicing engineering almost 50 years ago. Today, the process can be complete in a day or even a few hours, thanks to AI. That's part of the solution in terms of solving climate change.
JW:
I've written about how, if anyone's going to meet the challenges of the 21st century, it will be engineers, especially today's young engineers. But we both know that climate change is a controversial topic for some of our members and in the country at large. People my age and a little bit older are defensive. How does ASME get buy-in from those who don't see climate as a problem?
TC:
In the multitude of conversations I've had with our volunteers, over a broad range of individuals age-wise, there are two different opinions. For the young engineers, the early career engineers, the student engineers, the single theme that comes up is, we need to solve this problem, and we need to start now. We can't wait any longer.
With later career engineers, they want to be able to think about it and look at the total effect. I have not seen people ignoring it. Instead, I've seen individuals asking, how do we address it? And at what rate of change? In the six months since we've developed our position, I see more and more people coming to the table with that approach—asking what rate of change is required, and what's expected.
I believe there will be many more of those conversations coming up.
Jeffrey Winters is editor in chief of
Mechanical Engineering
magazine
.
Climate Change
Learn how ASME leverages its leadership in innovation and technology, workforce development, and policy to catalyze urgent climate outcomes.
Related Content