4 Online Learning Platforms for Engin...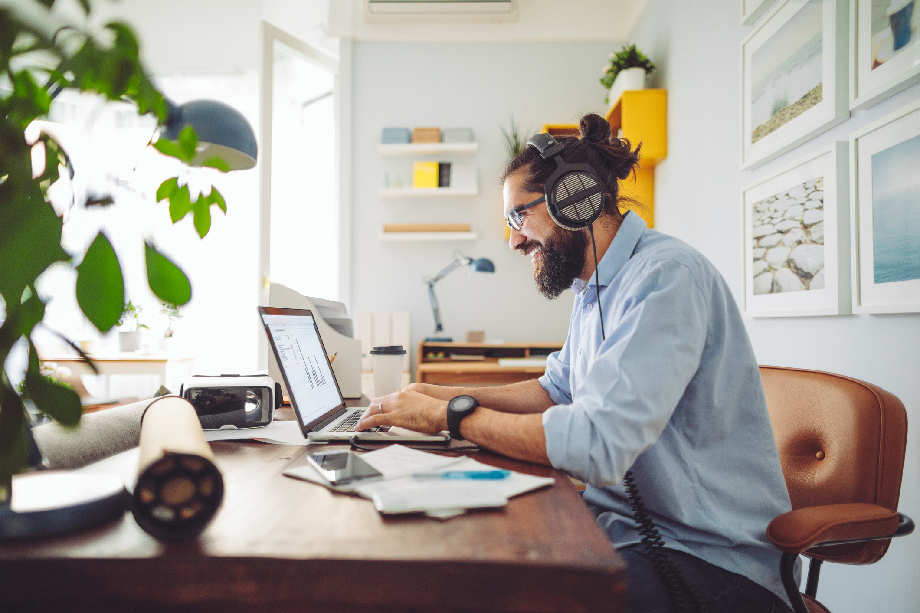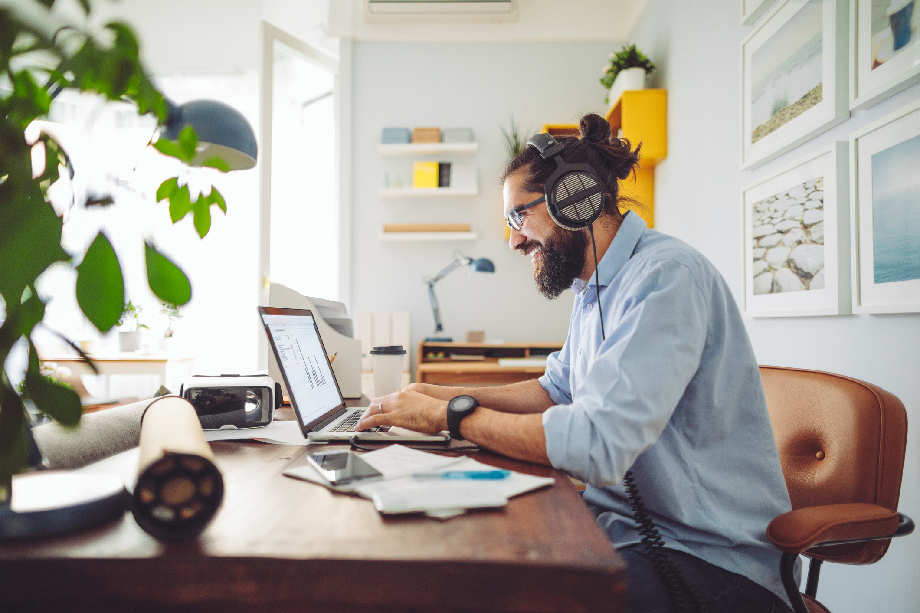 Massive Open Online Course platforms have surged in popularity due to the COVID-19 pandemic, offering engineers an online alternative to in-person learning.
4 Online Learning Platforms for Engineers
Jul 29, 2020
Online learning platforms have seen a surge in interest in recent months. In response to the COVID-19 pandemic, universities closed their campuses this spring and most professional conferences were either canceled or rescheduled in response to the virus. Many engineers depend on attending those conferences to obtain their continuing professional credit or certifications. The lack of in-person education opportunities has led to a boom in massive open online courses (MOOCs) and for the companies that provide them.
MOOCs are educational platforms that harness digital data-driven educational models. By combining video lectures, quizzes, and online assignments, MOOCs form an online community that offers professional educational-level classes. Several of these courses not only offer online certification in a given subject, but users can also achieve complete degrees in different topics.
A recent report by Class Central detailing how
MOOC providers responded to the coronavirus
found that sites like Coursera and edX saw a considerable increase in enrollment, and widespread lockdowns have only accelerated the growth of MOOC platforms. Before the pandemic, Research and Markets forecast that the MOOC market would reach $21 billion by 2025 with a compound annual growth rate of 29 percent. Since the pandemic hit, compound annual growth rate projections have increased to 35 percent.
As engineers start to look online for learning platforms, here are four MOOC platforms that offer certified courses.
edX
During the early stages of the COVID-19 pandemic,
edX
became one of the most popular online learning platforms; its ranking in Alexa's top-1000 websites list jumped 510 spots to reach the 663
rd
place. In March 2020 alone, the company ran 19.2 million online learning sessions, a 52 percent increase in just one month.
edX was established in 2012 as a collaborative effort between Harvard and MIT. Today, several higher education institutions such as Stanford University, the University of California at Berkeley, the University of Texas System, the University of Michigan, and Georgia Tech, together with companies like IBM and Microsoft, offer more than 2,800 courses on the platform. Some of the most popular engineering courses include HarvardX's "Introduction into Computer Science," IBM's "Python Basics for Data Science," HarvardX's "Technology Entrepreneurship: Lab to Market," and MITx's "Introduction to Aerospace Engineering."
In response to the pandemic, edX introduced the Remote Access Program, which allowed their institutional partners the ability to grant students access to their entire online catalog.
Recommended for You:
ASME Delivered to Your Home
According to edX's CEO Anant Agarwal, sharing the access supports students as they transition to remote online learning. "We believe that by sharing access to content across a global group of universities, we can unite like-minded students and instructors to learn as a digital community," said Agarwal.
FutureLearn
Based in the United Kingdom,
FutureLearn
was launched in 2013 via a partnership of 12 British universities, including King's College London and the University of Leeds. The partnership now consists of several universities all over the world. Schools like the University of Auckland in New Zealand or John Hopkins in the U.S. now comprise its online network.
FutureLearn offers different online learning platforms, which are flexible for the user. A student can choose a short course to learn a new skill quickly or sign up for a micro-credential program to earn professional or academic accreditation. They can obtain an accredited online degree.
Currently, FutureLearn offers 13 courses in engineering. The classes focus on several topics such as "Transforming Energy Systems: Why Governance Matters" from the University of Exeter, "Technical Report Writing for Engineers" from the University of Sheffield, and "Dynamics & Aerospace Structures" from the ISAE-SUPAERO. Each course lasts 2 to 4 weeks and requires only 2 to 4 hours each week.
To help students during the pandemic, FutureLearn Campus was launched to provide its university partners access to all their online short courses. The program will run until September 2020.
Coursera
Coursera
registration increased astronomically this year. Over the month of March 2020 alone, Coursera received over 10 million course enrollments, an increase of 644 percent compared to last year.
You May Also Like:
10 Innovative Engineering Institutes
Coursera was founded in 2012 by Daphne Koller and Andrew Ng, two Stanford professors, and currently has 66 million online users. It has partnered with over 200 top universities and industry educators to offer more than 4,500 courses, 240 projects, 30 certifications, and 20 online degrees.
For engineers, they offer more than 100 different courses for all difficulty levels. Classes such as "Renewable Energy and Green Building Entrepreneurship" by Duke University and "Introduction to Engineering Mechanics" by Georgia Tech are geared toward beginners. In contrast, courses such as "Control of Nonlinear Spacecraft Attitude Motion" by the University of Colorado, Boulder, are aimed at advanced students.
Coursera breaks down its offerings into different segments. Students can choose a course that lasts four to six weeks, starting around $49 to earn an online certificate. Guided projects help students develop job skills and start at $10. Specializations of master skills combine courses and hands-on projects over a period of four to six months. Professional certifications help students become job-ready and allow students to earn career credentials to help start their new careers. Mastertrack certificates, starting at $2,000, offer modules from real master's degrees and can be applied toward a master's program. Lastly, online degrees over the span of one to four years offer students an accredited bachelor or master's degree and can cost as little as $9,000.
With the widespread closing of college campuses this spring, Coursera launched CourseMatch, which used machine learning to match a university campus course to ones already available online through Coursera. They also launched Live2Coursera that integrated live lectures with their online courses through Zoom. And to help with the transition to online learning, 3,800 courses were offered for free, and Coursera created a
list of resources
on how to transition to remote education.
Udacity
Stanford professors Sebastian Thrun and Peter Norvig offered their "Introduction to Artificial Intelligence" course online back in 2011 for free. Over 160,000 students from over 190 countries registered for the course. Thrun co-founded
Udacity
as a platform for providing online to an even wider audience, eventually adding professional and vocational courses.
In response to COVID-19, Udacity opened its classes for free for those students and professionals affected by the pandemic. "The Udacity team recognizes that several communities will be heavily impacted by this new normal," said Udacity CEO Gabe Dalporto. Udacity in March offered one free month of classes in any of their programs. "We know that in some cases, this can't replace lost income or time in class, but it can help provide opportunities to sharpen much-needed skills that are necessary for the future of work," said Dalporto.
Udacity focuses its engineering classes on machine learning, data networks, and artificial intelligence. Its free courses in the school of programming, cover introductions to "Software Development Process" and "Computer Networking." Advanced classes include "Flying Car and Autonomous Flight Engineer" and "Self-Driving Car Engineer" in the school of autonomous systems.
Take our Quiz:
Which Schools Offer the Best Undergraduate Engineering Programs?
Udacity also offers several career services. The company helps its students with resume writing, career coaching, and LinkedIn best practices. Its students have gone on to obtain jobs at Amazon, Google, BMW, and IBM.
Carlos M. González is special projects manager.